While working with a global travel management company, we had the opportunity to work with several cardholder loyalty programs (clients of this travel management company). The owner of one such loyalty program was a top 5 U.S. bank, for which we introduced three initiatives to help inform platform enhancements and elevate the online shopping experience to the level of the most successful non-loyalty e-commerce sites: bonus points, content personalization and "big data" analytics.
Know The Customer... Then Act On It!
With tens of millions of pageviews per month and over 12 million cardholders served for this one bank program alone, one might be surprised to learn that very little was actually known about individual cardholders' interests and product affinities. Moreover, the bank had very little insight into the online behavior of its loyalty platform users.
To address the "user insight gap" we introduced two marketing-related systems:
Heap Analytics --  a "big data" analytics platform to drill-down on website usage at the individual user level, providing an incredible level of insight into ways the user experience could be improved; and
Evergage (now Salesforce Marketing Cloud): a "personalization engine" to store information about the user (such as interests, product affinities, search and browse activity, and geolocation) in order to deliver personalized product recommendations and enhancements to improve the user experience (like instant recall of recent product searches, pre-filled forms and more).
As a result, we saw a significant double-digit lift in user engagement (return visits, time spent on the website, and other metrics), which translated into double-digit increases in funnel conversion rates (purchases) and product engagement (additional search and browse behavior, particularly for mobile device users).
Gamification and Customer Insight
An October 2018 report by Expedia titled "Travel Loyalty: a wakeup call for sleepwalking loyalty programs" cites respondents rating gamification as 80% "effective" or "very effective" in driving loyalty. Often, gamification can play into personalization tactics as a means to gather valuable insight into the customer's interests.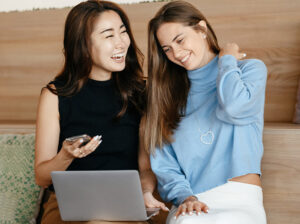 We launched a gamification-personalization campaign called "Travel Styles" that provided users with a fun survey-based interface that prompted a series of questions about the way they travel, ultimately ending in the reveal of their "travel style."
The system would assign one of four travel styles to the user: active adventurer (outdoors and adventure interest), five-star fanatic (luxury traveler), cultural chameleon (arts, history and culture interest), or sun seeker (fun & sun, beach vacations).
Once a user's travel style was revealed, they would be presented with exclusive promotions specific to their interests.
Behind the scenes, the "personalization engine" was gathering information on each user's interests. As each question in the Travel Styles gamification survey provided some specific insight into each user — ultimately culminating in a complete "profile" once the user's final "travel style" was determined — we could even get some actionable insight into the interests of those users who didn't complete the survey.
The campaign was successful in gathering valuable customer insight for use in future personalization efforts: over 10% of the program's user base participated in the Travel Styles campaign to some degree, and nearly 4% completed the survey to reveal their travel style.
The "Travel Styles" campaign won a Travel Weekly Magellan Silver award for Best Marketing Campaign.
Stimulate Purchases for Incremental Revenue
One big advantage a loyalty program has over non-loyalty e-commerce businesses is the "closed loop" model; cardholders have nowhere else to go to redeem their points for merchandise, gift cards, or for travel. While it's relatively easy for most cardholders to acquire enough points to redeem for a $20 gift card, a credit card purchase of higher-ticket items like merchandise and travel represents a huge incremental revenue opportunity for the bank.
But when a credit card purchase is involved, the "closed loop" model breaks down; since the consumer's point balance is irrelevant when making the purchase, the consumer will treat the loyalty platform like any other e-commerce business — he/she will shop around unless there is an advantage to making the purchase with the loyalty platform.
We successfully stimulated purchase activity with limited-time "bonus points" campaigns, offering rewards like "5x points for ever $1 you spend on cruises and vacation packages" during periods when cruise and vacation purchases were most likely (typically January through April). When we introduced these campaigns, we saw an 80.1% increase in product engagement (search and browse activity) and, most importantly, a clear lift in transaction volume for the products (cruises up 105% and vacation packages up 74%).
As effective as it is, the concept of "bonus points" in a loyalty program is hardly new or revolutionary. However setting it up is not as simple as "turning it on."  The right messaging at the right time and place needs to happen for the user to understand why the acquisition or redemption of rewards points has value, and why not having a large points balance shouldn't hold them back from purchasing.
Even if the loyalty program offers the ability to transact with a credit card purchase or a "split tender" (points + card) — and not all do — we found that users still needed to be assured of the ability to do so throughout their purchase journey. Understandably, this assurance is most important with higher-ticket items, such as cruises and vacation packages; users need to know that their limited point balance is NOT a deterrent to completing the purchase!
One simple but effective way we found to assure users of the ability to complete the purchase was messaging during the browsing phase of their transaction journey. As users would be reviewing search results (the list of available products after conducting their search), we would average the cost of the items displayed and compare that average to the user's available point balance. If the user's point balance was considerably lower than that average cost, we would message the user to remind them of the ability to pay with their card, or "split tender" with a combined use of points and a credit card: "Don't worry... you can pay with your bank card, or a combination of points and your card."
As a result of this simple messaging, we saw a 22% lift in progression from the search results to product selection, and further, a 15% increase in completed transactions.
You don't have to be a huge bankcard loyalty program to get huge results. You just need to work with true experts. Schedule a FREE consultation now.