What are your sources and types of funding? What exit plan are you and your investors considering? Will you be sharing equity with your key employees? Answering questions like these requires that you carefully consider the way your business is structured from a finance standpoint.
We advise clients on the type of business entity (C-Corp, S-Corp, LLC / LLP, Limited / General Partnership, Sole Proprietorship) best suited for implementation of their short and long-term plans. In many cases, an existing entity type can be converted to another that is more advantageous.
We also help our clients properly maintain the documentation necessary for their business entity, such as governmental filings, licenses, as well as important internal documents such as Articles of Incorporation, Operating Agreements, Partnership Agreements, Shareholder Agreements, share vesting and much more.
Although we know your business is unique in many ways, we've been "around the block" a few times ourselves. How can we help you?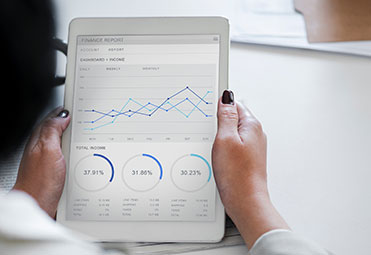 Every project is unique, and we tailor our approach around what's best for your timeline, requirements, and your budget.  But in general, we like to approach each project with these four steps…
Phase 1
Understanding Your Business / Product
After we've executed a confidentiality agreement, our first mission is to understand your business or product in as much depth as possible within the scope of our engagement. Regardless of the area of focus, we take a holistic approach. It's imperative that our work aligns with your business objectives, so the initial meetings are dedicated to bringing together various stakeholders to understand your big-picture plans.
New Clients: take the first step with a free 60 minute consultation session!
Phase 2
Scope and Project Plan
Armed with a holistic view of your business or product, Phase 2 involves defining the scope of our engagement and the project plan / timeline for the work to be completed. We'll conform to your project management style, whether "Agile" or "Waterfall" or some hybrid approach, so you know what to expect — and when to expect it.
Phase 3
Performance
As we perform our work for you, expect lots of communication. We'll set up regular touch-base meetings so you have full visibility on the project as it progresses and evolves. Particularly if you wish to work with an "Agile"-style project management methodology, you'll have opportunities along the way to reshape the project on the way to completion.
Phase 4
Retrospective
Upon completion of the project, you'll receive all working materials. We'll walk you through all of it with a retrospective meeting, so we leave no loose ends. Since your business is ever evolving, the "retro" meeting may also uncover new, previously unrecognized opportunities for business growth and might lead to further engagements.
Apply our expertise to your needs!
Net yet a client? Get a FREE, no-strings-attached consultation.