Helping you travel the road of venture funding.
Getting a bank loan is not always an option—let alone the best option. Once you've tapped your friends and family for seed money, your business must pursue other sources of equity or debt funding, whether from angel investors or venture capital funds.
However, approaching these funding sources with your project can seem like playing chess blindfolded. Some may not even be able to consider investing in your venture for a variety of reasons. Maybe it's your business structure. Maybe it's your industry. Maybe you need to be introduced to the firm by a third party they know and trust.
Moreover, finding and attracting private investors is not for the faint of heart, AND you need to carefully comply with State and Federal securities laws to avoid serious legal consequences. The road to funding your business can seem like a minefield.
We've been there. We can help.
We've been very successful in raising funds from private investors for early-stage ventures. We know how to approach private investors, VC firms and banks. We can introduce select projects to our network of investors. We also actively seek-out select projects to fund ourselves, taking special consideration of those for which we act as consultants.
Take the first step on the venture funding road and contact us.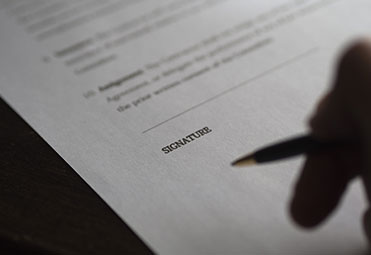 Every project is unique, and we tailor our approach around what's best for your timeline, requirements, and your budget.  But in general, we like to approach each project with these four steps…
Phase 1
Understanding Your Business / Product
After we've executed a confidentiality agreement, our first mission is to understand your business or product in as much depth as possible within the scope of our engagement. Regardless of the area of focus, we take a holistic approach. It's imperative that our work aligns with your business objectives, so the initial meetings are dedicated to bringing together various stakeholders to understand your big-picture plans.
New Clients: take the first step with a free 60 minute consultation session!
Phase 2
Scope and Project Plan
Armed with a holistic view of your business or product, Phase 2 involves defining the scope of our engagement and the project plan / timeline for the work to be completed. We'll conform to your project management style, whether "Agile" or "Waterfall" or some hybrid approach, so you know what to expect — and when to expect it.
Phase 3
Performance
As we perform our work for you, expect lots of communication. We'll set up regular touch-base meetings so you have full visibility on the project as it progresses and evolves. Particularly if you wish to work with an "Agile"-style project management methodology, you'll have opportunities along the way to reshape the project on the way to completion.
Phase 4
Retrospective
Upon completion of the project, you'll receive all working materials. We'll walk you through all of it with a retrospective meeting, so we leave no loose ends. Since your business is ever evolving, the "retro" meeting may also uncover new, previously unrecognized opportunities for business growth and might lead to further engagements.
Apply our expertise to your needs!
Net yet a client? Get a FREE, no-strings-attached consultation.