Quality website traffic and actual leads, not just "lookers".
We provide SEO marketing services with a difference: we look at your whole business, not just your SEO.
There are literally thousands of SEO companies that can sell you a package of services to help your business get more organic website traffic.
But if the firm you hire doesn't have expertise in anything but Google search, how can you be sure the strategy they propose really aligns with your overall business objectives? How do you know you'll get quality website traffic and actual leads, not just lookers?
How "hands-on" do you really have to be with your SEO consultant?
Here's where we're different: Brass Ring Consulting Group is not just an SEO company, but a full-service consulting firm with decades of expertise across multiple areas of business. We're about much more than website pageviews. We've generated billions of dollars in revenue for our clients and built sophisticated marketing platforms serving over 22 million consumers.
Our ability to apply our revenue-focused, broad expertise to your SEO campaign means results you can take to the bank.
You're in good hands, no matter how "hands on" you want to be. Schedule a free SEO marketing services consultation today or read on to see what makes us tick.
Thinking "holistically" about your business
An effective SEO campaign can definitely increase the organic (non-paid) traffic to your website. We all know its value for consumer product searches. And according to a recent Hubspot study, it's also widely acknowledged as among the most effective lead generation channels for B2B.
But finding success with SEO can be a challenge to many businesses. The big question is whether your campaign is aligning with your business objectives. What's truly important is traffic that generates revenue!
So how do we find revenue-generating web traffic for our clients? It's all based on the a combination of the following tactics that is just right for your business—there is no "one size fits all" when it comes to SEO.
Managed & coordinated SEO strategy
Our clients are too busy running their businesses to get "in the weeds" on managing their SEO. And most don't have in-house resources with the know-how and time to handle such specialized work. This is where we come into the picture.
Effective SEO depends on two things: (1) consistency of execution, and (2) coordination between your Web Development, Marketing and Sales plans. Managing these elements is what we deliver for clients.
Consistency is key
Growing your website traffic involves showing the search engines (like Google) consistent signals that indicate your relevance and authority to the subject of the user's search.
Naturally, it's important to rank on Page 1 of search results for keyword terms that draw the right sort of traffic to your website. But SEO is an evolving journey. Tangible results are seen after 3 months or more of consistent work, yet in the end SEO is one of the most cost-effective lead generation strategies when done right.
Coordinate with your business objectives
Like all marketing, good SEO strategy doesn't live in isolation. To do SEO right, it needs to be coordinated with multiple aspects of our business, particularly Web Development and Sales.
Your website needs properly-built pages that not only deliver the right "signals" to the search engines, but that engage your visitors with valuable, relevant content (causing them to stay on the website) and drive conversions visitors. We do this by integrating lead forms, content/product recommendation engines and effective copywriting into your website pages.
Finally, it's important that your SEO efforts align with your Sales efforts. Once a lead is acquired, your sales team needs to understand what brought that lead to you in the first place (such as a Google search). If your Sales team uses a CRM system, we'll ensure information about each lead you acquire is piped into your CRM and will be available for your salespeople to see when they reach out to the prospective customer.
We also integrate tracking mechanisms that help identify return visitors and that captures a profile of each visitor so you can effectively continue to deliver more personalized, engaging content via email and on your website that ultimately drives a conversion ("buy", "join", "sign-up" etc.). And ensuring a quality user experience on your website is also critical to SEO success.
Leverage your content and systems for better SEO
Do you have a Social Media strategy? Do you write blog articles, whitepapers and other resources? Do you outreach to external bloggers for content syndication? Do you have a PR strategy? Do you have a Marketing Automation system and/or email marketing strategy? Do you engage in search engine marketing (SEM, or Google AdWords paid listings etc.)?
All of the above can be leveraged to enhance your SEO strategy, and vice-versa. In fact, SEO and SEM work together quite well. A recent Nielsen Research study showed that when a brand appeared in both organic and paid search results it attracted 92% of the clicks vs. 60% of the clicks for a brand appearing in organic search only (still, a testament to the power of organic search!).
Deep competitor research
We analyze your competitors to see what keywords they're targeting. We then perform a gap analysis to see the differences between keywords you're targeting and those of your competitors. This not only helps inform our strategy to beat your competitors at their own game, but also uncover opportunities your competitors are missing.
Traffic-generating keyword analysis
We build a comprehensive set of keywords that will attract revenue-generating traffic to your website.
Certain keywords target prospective customers at the early stages of their buying journey ("top-of-funnel"), and others signal an intent to transact. We align those keywords with content that speaks to each prospect at the appropriate stage of the "funnel" to provide you with actionable intelligence about the prospect you can use in your ongoing Marketing and Sales efforts.
3 Aspects of SEO
We manage three important aspects of SEO: (1) On-page SEO, (2) Technical SEO and (3) link building.
On-page SEO refers to the changes to the code and content of your webpages so search engines understand them better; the more understandable they are, the higher they appear in search results.
Technical SEO involves changes needed to the non-content elements of your website. Here we address such key factors as page loading speed (the faster the better), whether the pages work well on mobile devices, structured data, security and website architecture.
Link building is the third aspect of SEO that must be in-place for success. This process aims to build your website's authority by linking it to other relevant, reputable websites. When other websites link back to yours, this signals that your website is trustworthy and its content relevant—critical signals to search engines that your page deserves a higher ranking in search results. After all, search engines are only as good as the websites they recommend.
We use "white-hat" techniques only—techniques that don't conflict with search engine rules. In contrast, "black-hat" techniques may occasionally get quick results, but ultimately result in de-ranking of your website, and even banishment from the search engine. The risks far outweigh the rewards!
Imagine if nobody could ever find you in Google search; it would probably mean the end of your business.
Instead, "white-hat" techniques follow all guidelines established by search engines. Although they take a little longer to achieve results than "black-hat" tactics, those results are longer lasting and will only help you succeed, not hurt you.
Enhance reputation with customer reviews
Customer reviews are an important signal to search engines.
Our system gets integrated into your website to collect reviews from your customers and automatically post them to any review platform(s) you choose—including Google, Yelp, Facebook and many more.
The system ensures only good reviews are recorded, and any negative reviews are filtered directly to you to handle privately, giving you an instant "heads-up" on customers whose negative experience can be turned around by quick response.
Now that you understand what goes into our SEO services, why not give us a call or schedule a FREE consultation?
SEO is a complex and ever-changing discipline but important part of any comprehensive Marketing strategy. Most importantly, it needs to be an integral part of your business as a whole, not operating in a "silo." Our ability to work with your whole business and not just your SEO is what sets us apart.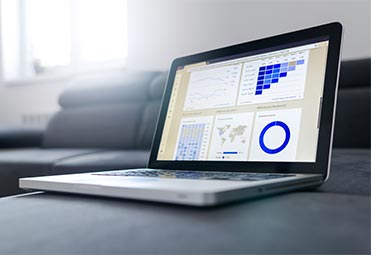 FREE CONSULTATION
SEO that drives revenue!
Grab the Brass Ring.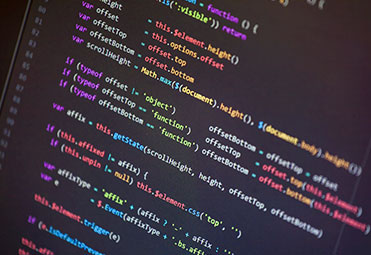 WEB DEVELOPMENT
Custom web development for e-commerce, lead generation, branding and more!
Grab the Brass Ring.
Generate revenue with effective SEO.
Net yet a client? Get a FREE, no-strings-attached consultation.