We navigate the new world of Marketing.
Marketing today has become incredibly technology-oriented. To stand out from the crowd and hit your sales targets, you need a full-service Marketing Consultant partner who knows traditional marketing and brand-building as well as the very latest digital tools and strategies. That's where we come in.
Understanding what your market needs and creating a consistent brand identity across all channels of communication is critical. But that's just the start. In today's fast-paced digital world, your target market is a moving target. Success requires constant testing and tailoring your marketing message—down to the individual.
We act as your outsourced Marketing team (or an extension of your existing team) to create systems that transform your business by empowering you to truly know your customer. We also leverage our experience to work holistically, knowing that your marketing strategy needs to align with every aspect of your business—from product strategy to operations to finance.
We've won numerous awards for our marketing work and built marketing platforms reaching over 22 million consumers. No job is too big or too small! How can we help you?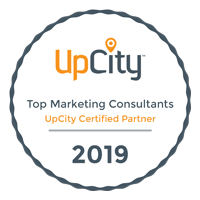 Why Outsource Your Marketing?
Outsourcing your marketing consultant has many advantages for businesses of all sizes:
Expertise
When you engage with Brass Ring Consulting Group, you'll be working with marketing professionals with a high level of experience—professionals with a proven "real-world" track-record in a non-consulting capacity with global organizations. Hiring a CMO or VP of Marketing with such qualifications is not only difficult, but expensive as well. You can avoid that pain by working with us.
Cost Savings
Yes, hiring a highly experienced marketer in a full-time position—let alone a full marketing team!—is quite expensive for a small business. For larger enterprises that need help on a particular project or initiative, it often doesn't make sense to incur the cost of additional human resources. And let's not forget about the cost you'll incur for marketing tools, software, research platforms, and services, most of which you'll avoid having to acquire. Outsourcing provides cost efficiencies for both small and large businesses.
Flexibility
Since Marketing to consumers and businesses in today's world is such a fast-moving target, hiring a firm like Brass Ring Consulting Group allows you to maximize flexibility by turning on and off resources as needed. Need to change your approach mid-campaign? No problem!
Need a marketing consultant?
Apply our expertise to your needs!
Net yet a client? Get a FREE, no-strings-attached consultation.