The concept was unique. The business plan was rock solid. The company had contracts lined-up. An all-star team had been built that included Emmy Award-winning producers.
Still, investors viewed the company as a risky startup in an industry most people know little about. While the company couldn't guarantee a return on investment, we found a way to reduce investor risk involving a hybrid investment vehicle.
What If...
Confronting investors' greatest fears upfront is often the most effective way to overcome them. As we prepared to meet with investors, it's critical to have a solid answer to this one question: "What if the venture fails?"
Our answer: "You can take a tax write-off on most, if not all, of your investment." How?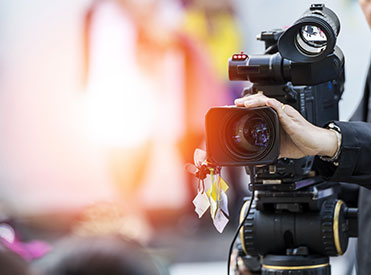 First, it's important to note three key characteristics of this startup venture and its investment offering, as these all factor into the very ability to structure the investment offering as we did:
Organizational Structure: C-Corp
Investment Offering: $1 million unregistered shares (for cash only, not for stock and securities)
Equity At The Time of the Offering: Less than $1 million
The Typical Stock Offering
With the typical stock offering (whether common or preferred shares), the stock is generally treated as a capital asset. If such stock is disposed of at a loss, that loss is deductible as a "capital loss" (Section 165(g)); in general, such losses are limited to a $3,000 deduction limit and any excess must be carried over to the next year. So, supposing an investor loses a $30,000 stock investment in a failed startup, the resulting capital loss deduction may have little impact on that investor's tax obligation this year, and possibly for the next 9 years to come.
Section 1244 Stock
Section 1244 of the Internal Revenue Code allows small businesses to issue stock that, when disposed of at a loss, is deductible (within limits) as an "ordinary loss" rather than a "capital loss." Unlike the $3,000 annual deduction limit of a stock loss as a "capital loss," a loss on Section 1244 stock is deductible up to $50,000 (or $100,000 on a joint return) in the year the stock became worthless under Section 165(a) (see Regs. Section 1.165-5(b) for clarification).
A business structured as a C-Corporation can issue Section 1244 stock as long as the corporation's equity does not exceed $1 million at the time the stock is issued. The stock must also be issued for money or property rather than in exchange for stock or securities. Finally, for the five years preceding the loss, more than half of the company's gross receipts must have come from business operations and not from passive income like rents, interest, dividends, royalties or gains from stock / securities sales.
Convertible Debentures
A convertible debenture is a financial instrument that allows an investor to convert a promissory note (loan) to stock at some point in the future. Unlike a convertible bond, a convertible debenture is unsecured; in the event of bankruptcy, debenture holders would be paid after other lenders. But, as a type of loan, a loss on a convertible debenture (if not yet converted to stock) is deductible under Section 166 of the tax code as "bad debt."
A convertible debenture is attractive to investors who wish to "hedge" on a new company's future success.
While in "debt" form, the debenture provides interest payments, although usually lower than the going market rate; if the business should fail, the investor may be in a position to get their money back from the liquidation of the company and keep the interest they previously received. (This is assuming there are assets left after other more senior debtholders have been paid in the liquidation. In the very worst case, the investor can deduct the face value of the debenture as bad debt.)
On the other hand, if the company does well, the terms of the convertible debenture will specify the terms under which the investor may convert the debt into stock at an agreed-upon ratio. (The company, of course, will want to ensure this conversion ratio is fair so as not to "give away the farm.")
For the company, a debenture provides needed capital via a low-interest loan. But be careful: it's important for the company to consider the effect of ownership dilution should investors convert their debentures to stock.
Putting It Together
To reduce risk to investors, we advised our client to structure their investment offering as a combination of Section 1244 stock and a convertible debenture in such a way that maximized investors' ability to deduct their investment should the company fail to succeed, but benefit with great upside if the company does succeed.
While this particular structure may not apply to some startup businesses, the particular conditions for our client made for an attractive offering to investors. Every client's situation is unique, but we always consider creative ways to make the investment an attractive one to investors while maximizing the benefit to the client.
Raising money from investors is easier when you have expert help on your side! Schedule a FREE consultation now. 
This article is not a substitute for professional legal advice. This article does not create an attorney-client relationship, nor is it a solicitation to offer legal advice. Disclosure Required Under IRS Circular 230: Brass Ring Consulting Group does not offer tax advice and any information contained in this communication was not intended or written to be used, and cannot be used, for the purpose of avoiding federal tax-related penalties or promoting, marketing or recommending to another party any transaction or matter addressed herein.